Kevin Millers
Everest Base Camp Challenge
Everest Base Camp Challenge 03 TO 21 NOV 2018
all in aid of 
CYSTIC FIBROSIS TRUST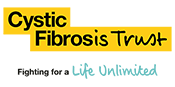 There is now less than 6 days to go until l'm off to Nepal for my Everest Base Camp Trek.
lm getting excited and also a bit nervous, but l will not be alone as l have met some of the others that will be joining me on this adventure.
l have been having training sessions with them over the last few months learning from them and also getting to know them more which has been great.
There is still time to donate to the charity through my JustGiving page that l am doing this challenge for, Cystic Fibrosis Trust, l am so grateful to the many people that have donated already giving a total of over £7000.
l have put together a selection of images from my training and my auction l had at the Greenman Ringmer.

My training in the Lake District
This weekend im off with  my son James Miller to take on some of the Lake Districts toughest walks and climbs to boost my training for my Everest Trek, the weather is good lets hope the walking is as good.
We arrived in good time and good spirits ready for the next day of  adventures.
Were are taking on the Striding Edge today which is probably the most popular ridge walk in Britain, it is the third highest mountain in England at 950m above sea level.
Also the Swirrel Edge which is more of a scramble than a walk cant wait.
Heres a few photos from Wales training trip
Its only 69 days until my challenge of a lifetime and l cant wait.
 All last weekend 17th August l have been training in Wales as part of my build up to my Everest Base Camp Challenge in November. The training has been arrange by the company (Discover Adventure) that will be taking us to Nepal and then on to Everest Base Camp.
Had great time did two 3000 ft plus mountains in 2 day's.
l met quite a few of fellow people that are doing base camp challenge at the same time as myself.
The terrain was similar to that on the way to Everest Base Camp, but it's the attitude and temperature that you can't replicate.
Plus we were only at max height of 3500 ft Base camp is 17500 ft.
A few of you will already know me Kevin Miller but for those who don't. I'm a average working bloke with a wonderful wife & 2 great children but I really do like a good challenge to raise money for charity. The charity in question being the cystic fibrosis trust as I lost 2 brothers to this life limiting genetic illness by my 14th birthday so it is very close to my heart.